New main sponsor
Nouveau sponsor à bord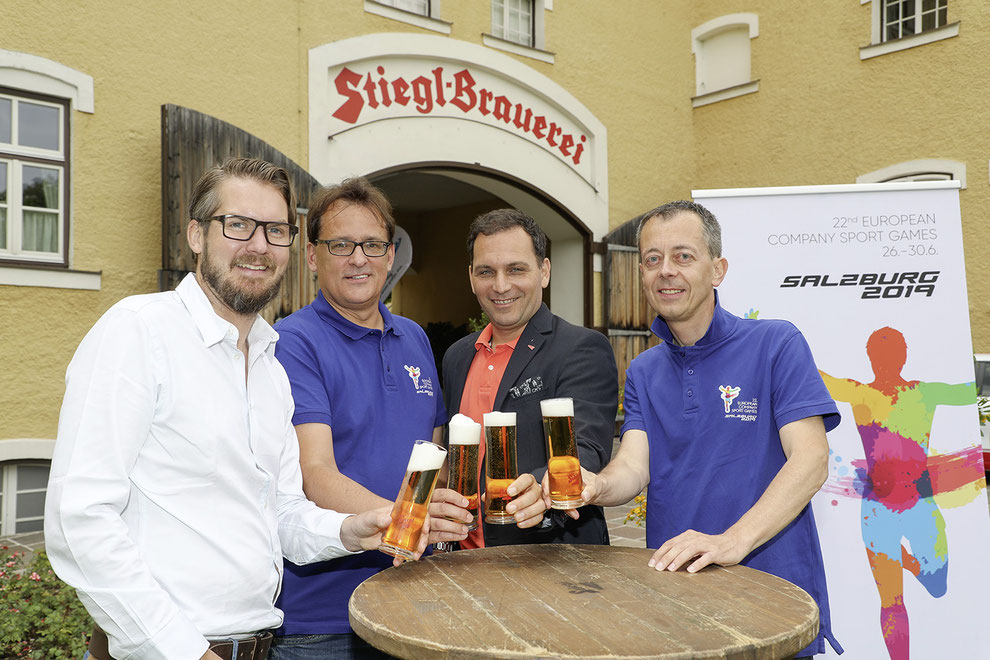 Mit der Stieglbrauerei konnte ein sechster prominenter Hauptsponsor für die Spiele 2019 gewonnen werden. Die Stieglbrauerei zu Salzburg unter der Führung von Dr. Heinrich Dieter Kiener ist die älteste und größte Privatbrauerei Österreichs und wurde im Jahr der Entdeckung Amerikas durch Christoph Kolumbus 1492 gegründet. Stiegl steht für Braukunst auf höchster Stufe. Seit mehr als 525 Jahren wird in Salzburg erstklassiges Bier aus traditioneller Braukunst geboten!

We have acquired the Stiegl Brewery as our sixth illustrious main sponsor for the 2019 Games. The Stiegl Brewery in Salzburg, under the management of Dr Heinrich Dieter Kiener, is Austria's oldest and largest private brewery and was founded in 1492, the year Columbus discovered America. Stiegl prides itself on cultivating the art of brewing at the highest level. For more than 525 years, Salzburg has been home to premium traditional beer!

Avec la brasserie Stieglbrauerei, c'est un sixième éminent sponsor principal sponsor qui vient d'être remporté pour l'édition 2019 des jeux. La brasserie Stieglbrauerei de Salzbourg dirigée par le Dr. Heinrich Dieter Kiener est la plus ancienne et la plus grande brasserie privée de toute l'Autriche. Elle a été fondée l'année de la découverte de l'Amérique par Christophe Colomb, en 1492. Stiegl représente l'art du brassage de qualité supérieure. De la bière de première qualité issue d'un brassage traditionnel est proposée depuis plus de 525 ans à Salzbourg !