We welcome our new team members
Nous accueillons nos nouveaux membres de l'équipe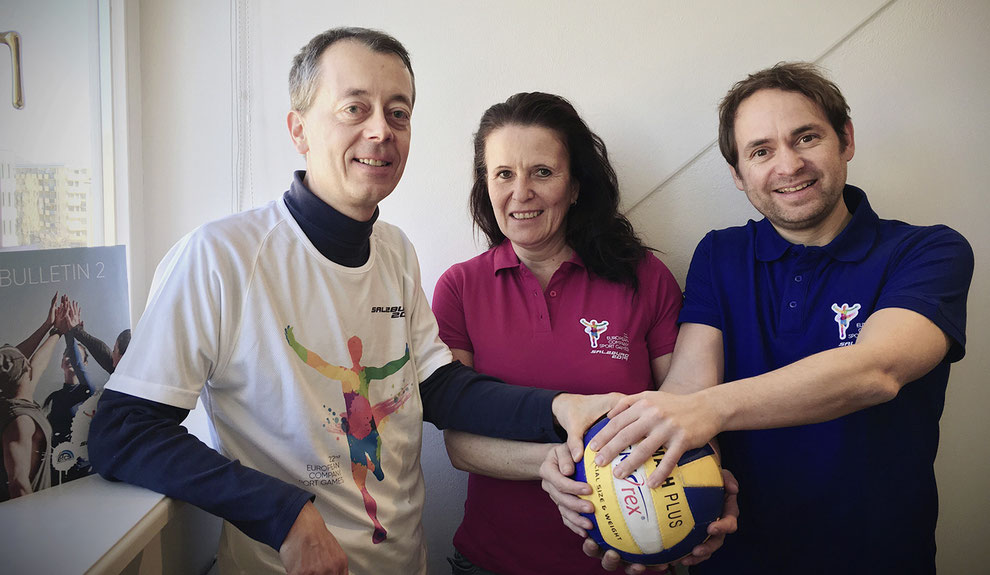 Das Team unter der Leitung von Geschäftsführer Klaus Höftberger hat im Februar gleich doppelt Zuwachs bekommen. Lydia Stieger und Florian Furtner verstärken unser Team; gemeinsam mit Reinhard Sitzler kümmern sie sich ab sofort für die Vorbereitung und Abwicklung der Sportwettbewerbe. Wir freuen uns auf eine gute Zusammenarbeit und heißen sie herzlich willkommen.

The team, under the leadership of managing director Klaus Höftberger, gained two new members in February. Lydia Stieger and Florian Furtner have joined our team. Together with Reinhard Sitzler they are responsible for organising and handling the sport competitions. We welcome them to our team and look forward to working together.

L'équipe sous la direction de Klaus Höftberger a doublé sa croissance en février. Lydia Stieger et Florian Furtner rejoignent notre équipe ; avec Reinhard Sitzler, ils s'occupent désormais de la préparation et du déroulement des compétitions sportives. Nous nous réjouissons à l'idée de cette coopération fructueuse et leur souhaitons la bienvenue.