Green Event Salzburg: Be a part of it!
Green Event Salzbourg : à vous d'en faire partie !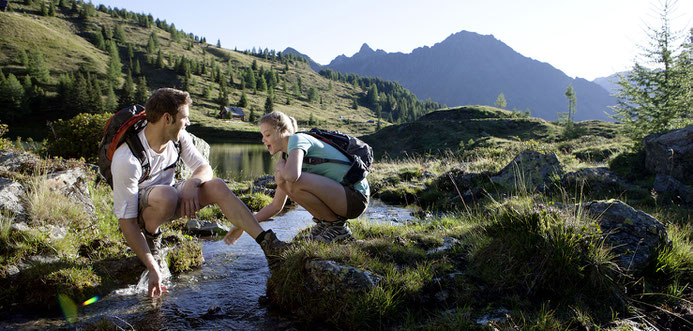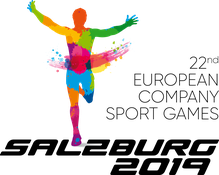 Von Anfang an hat sich das OK-Team auf eine möglichst umweltfreundliche und nachhaltige Planung und Abwicklung des Events eingeschworen. Nun werden diese Bemühungen mit dem Zertifikat "Green Event Salzburg" belohnt! "Wir sind über diese Auszeichnung unserer Arbeit natürlich sehr erfreut. Allerdings sehen wir sie auch als Auftrag, unsere Teilnehmer aus 23 Staaten Europas für das Thema zu sensibilisieren und sie zum Mittun zu bewegen," sagt der Obmann der ECSG Salzburg 2019, Manfred Pammer, zur Motivation das Zertifikat anzustreben.
Die Durchführung als Green Event bedeute in der Organisation zweifelsohne einen erheblichen Mehraufwand, wie Geschäftsführer Klaus Höftberger erzählt: "Aber wir haben in Salzburg hervorragende Voraussetzungen, auf die es sich gut aufbauen lässt." So verfügt Österreich flächendeckend über einwandfreies und hervorragendes Trinkwasser, das man aus jedem Wasserhahn bedenkenlos genießen könne. "Das gilt erst recht für die Stadt Salzburg und natürlich auch für alle von uns unter Vertrag genommenen Sportstätten. Wir laden daher alle Teilnehmer ein – anstelle von PET-Einwegflaschen - eigene Trinkflaschen nach Salzburg mitzubringen und diese bei Bedarf an den Wasserhähnen aufzufüllen", sagt Höftberger.
Green Event Salzburg
Gemeinsam für die Umwelt!
Neben der Aktion "Bring your own bottle" schenken wir folgenden Themen Aufmerksamkeit. Wir bitten die Sportlerinnen und Sportler uns dabei zu unterstützen, unsere Angebote anzunehmen und somit Teil unseres Green Events zu werden:
Umweltfreundliche Anreise mit der Bahn
Nutzung des öffentlichen Busnetzes in Salzburg und der eigenen ECSG-Linien und Shuttles
Müllvermeidung/-trennung (keine PET-Flaschen, Plastikbecher) auf den Sportstätten, bei den After-Sport-Parties, bei der Eröffnungsfeier und beim City-Run
Catering: Mehrweggeschirr, regionale BIO-Produkte, Mülltrennung
Startpaket: Fairtrade-Tragetasche, hochwertige Werbemittel, keine Inhalte aus Kunststoff
Bewusstseinsbildung bei Veranstaltungspartnern

Right from the start, our organising team was committed to planning and running the event in the most environmentally friendly and sustainable way possible. Now their efforts have been honoured with the "Green Event Salzburg" certificate! "Of course we are overjoyed that our work has been recognised. But we also believe this distinction calls for us to raise awareness for the topic among our participants from 23 European countries and to motivate them to do their bit," Manfred Pammer, Chairman of the ECSG Salzburg 2019, explains the team's motivation.
Putting on a "green event" undoubtedly requires much more effort in terms of organisation, Managing Director Klaus Höftberger explains. "But," he adds, "Salzburg has the best possible prerequisites on which we can build." The tap water, for instance, is excellent throughout Austria. "This is true in particular of the city of Salzburg and, of course, all the sports facilities we are partnering with. We therefore invite all participants to bring their own drinking bottles to Salzburg – instead of using disposable PET bottles – and to refill them with water from the taps as needed," says Höftberger.
Green Event Salzburg
Standing together for the environment!
Besides the "Bring your own bottle" campaign, we are also focusing on the topics listed below. We would like to encourage our athletes to support us by taking advantage of our services and to become a part of our green event:
Environmentally friendly travel to Salzburg and back home
Use of the public transportation in Salzburg and the ECSG's own bus lines and shuttles
Avoidance and separation of waste (no PET bottles, plastic cups) at the sport facilities, after-sport parties, opening celebration and city run
Catering: Re-usable dishes, regional organic produce, waste separation
Participants' goody bag: Fairtrade bag, quality advertising materials, no plastic contents
Raising awareness with event partners

Depuis le début, l'équipe responsable s'est engagée à planifier et à exécuter l'événement de la manière la plus écologique et la plus durable. Ces efforts sont désormais récompensés par le certificat « Green Event Salzbourg » ! « Nous sommes bien sûr très heureux de cette récompense de notre travail. Toutefois, nous considérons qu'il est de notre ressort de sensibiliser nos participants issus de 23 pays européens différents sur le sujet et de les amener à prendre part à cette démarche », a déclaré le président de l'édition 2019 d'ECSG Salzbourg, Manfred Pammer, sur les motivations liées à l'obtention du certificat.
L'organisation d'un tel événement écologique représente sans aucun doute un effort supplémentaire considérable au sein du comité, comme l'indique le directeur général Klaus Höftberger : « Mais à Salzbourg, nous avons d'excellentes conditions sur lesquelles nous pouvons compter. » Ainsi, l'Autriche dispose d'une eau potable parfaite et excellente dans tout le pays que l'on peut boire à tous les robinets. « C'est particulièrement vrai pour la ville de Salzbourg et, bien sûr, pour nous tous qui avons contracté des installations sportives. Nous invitons donc tous les participants - au lieu d'utiliser des bouteilles en plastique jetables - d'apporter leurs propres gourdes à Salzbourg et de les remplir au robinet, dès que nécessaire », déclare M. Höftberger.
Green Event Salzbourg :
Tous ensemble pour l'environnement !
En plus de l'action « Apportez votre propre gourde », nous portons une attention particulière aux sujets suivants. Nous demandons aux athlètes de nous aider dans cette démarche et de participer à notre événement écologique :
En voyageant en train pour préserver l'environnement.
En empruntant le réseau de bus de la ville de Salzbourg ainsi que les lignes et les navettes mises en place pour ECSG
En triant/limitant les déchets (pas de bouteilles ni de verres en plastique) sur les lieux sportifs, pendant les événements organisés après les compétitions, lors de la cérémonie d'ouverture et de la City-Run.
Pendant les repas : Vaisselles/assiettes réutilisables, produits bio régionaux, tri des déchets
Offre de départ : Sac de transport Fairtrade, supports publicitaires de qualité, pas de contenu en plastique
Sensibilisation des partenaires de l'événement