More starting spots
Plus de points de départ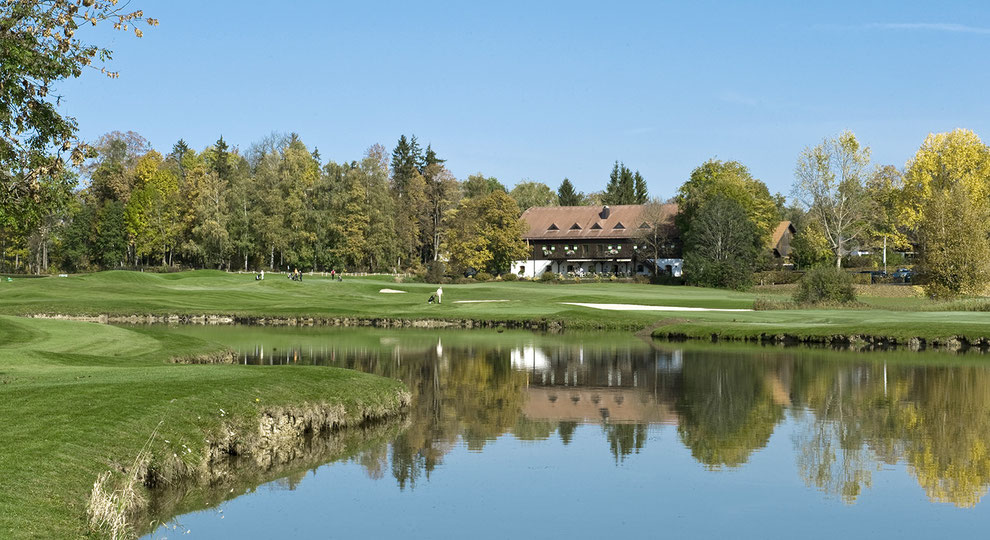 Durch zusätzlichen Golfplatz Kapazität von 300 auf 400 Teilnehmer erhöht.
Die Anlage ist der erste von Jack Nicklaus entworfene 18-Loch-Golfplatz auf europäischem Boden. Es ist beim Spielen auf dieser Anlage zu spüren, dass Nicklaus all seine Liebe, sein Wissen und seine einzigen drei Designerkriterien bei der Entwicklung dieses Platzes angewandt hat: "Erstens sollte Golf viel mehr ein Spiel der Präzision als der Kraft sein. Zweitens wird jener Spieler belohnt, der seinen Kopf vor seinen Muskeln einsetzt. Drittens sollte die ursprüngliche Landschaft so wenig wie möglich zerstört werden."

Capacity increased from 300 to 400 participants thanks to additional golf course.
The additional venue is the first 18-hole golf course designed by Jack Nicklaus on European soil. When playing here, there is no denying that Nicklaus applied all his passion, expertise and his three design criteria in developing this place: "First, golf should be a game of precision, not strength. Second, the player who uses his mind instead of his muscles will be rewarded. Third, the original landscape should stay as intact as possible."

Augmentation de la capacité d'accueil du golf de 300 à 400 places.
L'infrastructure est le premier parcours de golf de 18 trous conçu par Jack Nicklaus sur le sol européen. Nicklaus a appliqué tout son amour, s'est appuyé sur son expertise et s'est inspiré de ses trois critères de conception propres dans le cadre du développement de ce lieu : « Tout d'abord, le golf devrait être bien plus un jeu de précision qu'un sport de force. Deuxièmement, chaque joueur utilisant davantage se tête que ses muscles sera récompensé. Enfin, le paysage d'origine doit être préservé le plus possible. »