The economy will benefit from the mega event
C'est toute l'économie qui profite de ce super événement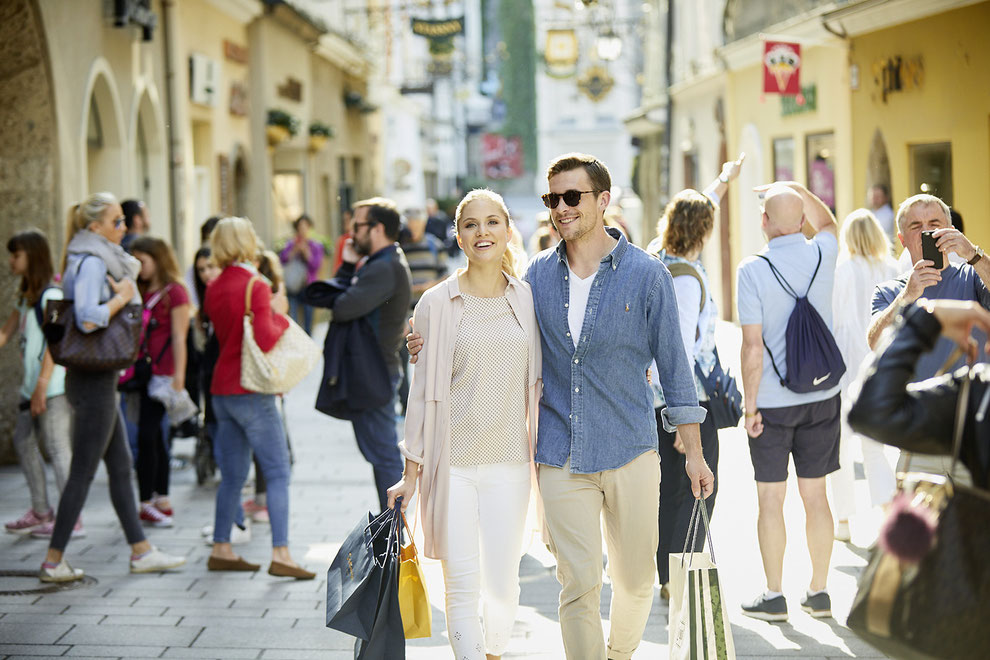 Die erwarteten mehr als 7000 Teilnehmer bei unseren Spielen lösen auch bei der Wirtschaft Freude aus: Die knapp einwöchige Veranstaltung steuert zum Bruttoregionalprodukt zusätzlich mehr als 3,4 Millionen Euro bei.
Dies ist das Resultat einer aktuellen Studie der Wirtschaftskammer Salzburg (WKS), die kürzlich durch die Führung der ECSG Salzburg 2019 vorgestellt wurde. "Alles in allem ist durch den Event in den Bereichen Beherbergung, Gastronomie, Handel, Verkehr und Freizeitbetriebe mit zusätzlichen Umsätzen in der Höhe von 2,9 Millionen Euro zu rechnen. Diese Umsätze bewirken eine Steigerung des Bruttoregionalprodukts um mehr als 3,4 Millionen Euro", rechnet Obmann Manfred Pammer, zugleich Direktor der WKS, vor.
Diese Werte werden sogar noch höher liegen, was mit einer außerordentlichen Dynamik bei den Teilnehmerzahlen in den letzten Tagen zu tun hat. Zum Zeitpunkt der Studienerstellung musste man von 6000 Teilnehmern ausgehen; diese Anzahl ist daher auch Basis für die Studie. "Die Entwicklung in den vergangenen 14 Tagen hat die Anmeldezahlen jedoch in die Höhe schnellen lassen. Die nunmehr über 7000 Teilnehmer übertreffen unsere kühnsten Erwartungen", freut sich Pammer.

The economy can look forward to the more than 7,000 athletes expected at our Games: The almost one-week event will generate more than EUR 3.4 million for the gross regional product.
These are the findings of a new study carried out by the Salzburg Economic Chamber, which were recently presented by the managing team of ECSG Salzburg 2019. "Overall, the event is expected to generate EUR 2.9 million in additional revenues in the areas of hospitality, catering, retail, transport and recreation. These revenues will increase the gross regional product by more than EUR 3.4 million," says Chairman Manfred Pammer, who is also the Director of the Salzburg Economic Chamber.
Because of the extraordinary dynamics in the number of participants in the past few days, these figures will even be exceeded. The study was based on the number of participants assumed at that point in time, which was 6,000. "The development in the past 14 days, however, caused the number of registrations to skyrocket. The more than 7,000 participants far exceeded our expectations," says Pammer, who is delighted with this result.

Les plus de 7 000 participants attendus à nos jeux auront aussi des impacts positifs pour l'économie : L'événement d'une durée de quasiment une semaine contribue également pour plus de 3,4 millions d'euros au produit régional brut.
Ceci est le résultat d'une étude récente menée par la Chambre économique de Salzbourg, présentée récemment par les dirigeants de l'édition 2019 d'ECSG Salzbourg. « Au total, l'événement dans les domaines de l'hébergement, de la restauration, du commerce, des transports et des loisirs devrait générer des revenus supplémentaires de 2,9 millions d'euros ». Ces ventes se traduisent par une augmentation du produit régional brut de plus de 3,4 millions d'euros », estime le président Manfred Pammer, également directeur de la Chambre économique de Salzbourg.
Ces valeurs seront encore plus élevées, ce qui est dû à une dynamique extraordinaire du nombre de participants ces derniers jours. Au moment de l'étude, il fallait compter 6 000 participants. Ce nombre constitue donc également la base de l'étude. « Cependant, les développements des 14 derniers jours ont augmenté le nombre d'applications. Les quelque 7 000 participants actuels dépassent nos attentes les plus folles, a déclaré M. Pammer.