Delegates visited Salzburg
Les délégués ont visité Salzbourg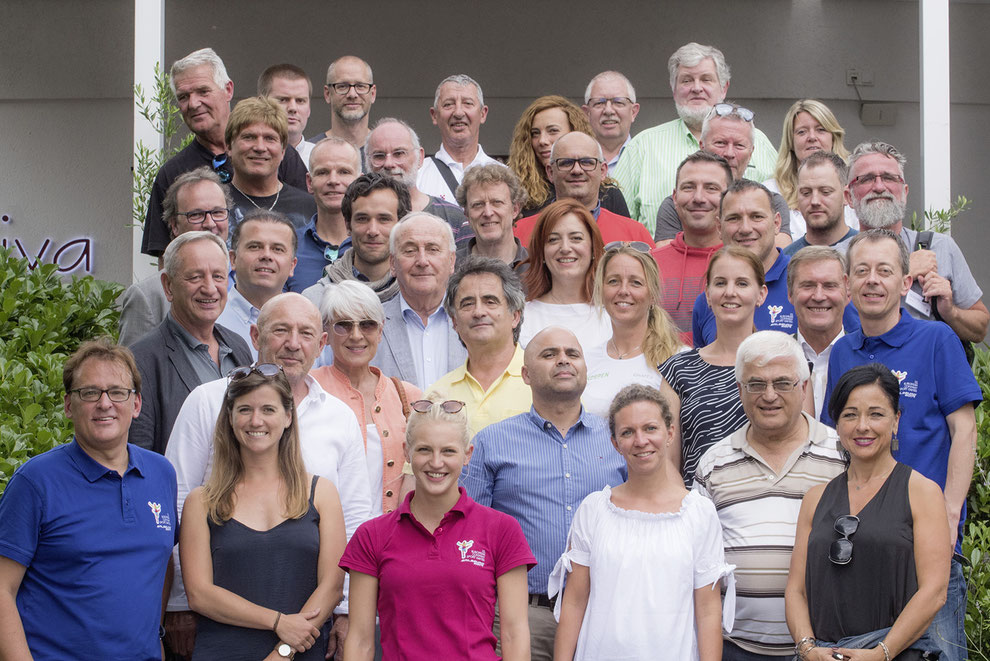 Bei strahlendem Wetter und in bester Stimmung machten sich kürzlich 27 Delegierte aus 13 Ländern selbst ein Bild von den Vorbereitungen der Europäischen Betriebssportspiele 2019 in Salzburg. Von 29.06. - 01.07.2018 besuchten die Ländervertreter das Eventcenter Messezentrum, die wichtigsten Sportstätten und einige Hotels. Etwa die Hälfte der Teilnehmer nutzte den späten Nachmittag für eine Führung durch die Salzburger Altstadt. Mit atemberaubender Aussicht und kulinarischen Gaumenfreuden im Panorama-Restaurant des Hotels "Cool Mama" endete am Abend der offizielle Teil des Koordinatorentreffens. Die Delegierten stellten Salzburg ein sehr gutes Zeugnis aus und freuen sich auf ein Wiedersehen bei den Spielen im nächsten Jahr. Eine Bildergalerie finden Sie hier.

In glorious weather and the best of spirits, 27 delegates from 13 countries recently visited Salzburg to see how the preparations for the 2019 European Company Sport Games are coming along. Between 29 June and 1 July 2018 the country representatives visited the Messezentrum event centre, the main sport facilities and some of the hotels. About half of the participants took advantage of the late afternoon to take a guided tour through the Old Town of Salzburg. And in the evening the delegates wound up the official part of the coordinators' meeting with a breathtaking view and culinary delights in the panorama restaurant of the Cool Mama Hotel. Salzburg was given a unanimous thumbs up, and the delegates look forward to returning for the Games next year. Click here for a photo gallery.

27 délégués issus de 13 pays ont pu se faire une idée concrète des préparatifs de l'édition 2019 des Jeux européens des sports d'entreprise à Salzbourg sous un beau soleil et dans une ambiance très conviviale. Les représentants des différents pays ont pu visiter le centre des congrès, les principales infrastructures sportives et certains hôtels entre le 29 juin et le 1er juillet. Près de la moitié des participants ont profité de la fin de l'après-midi pour effectuer une visite guidée de la vieille ville de Salzbourg. La soirée de la partie officielle de la réunion des coordinateurs s'est terminée par un panorama exceptionnel et des mets délicieux dans l'enceinte du restaurant panoramique de l'hôtel « Cool Mama ». Les délégués ont pu se faire une bonne idée de Salzbourg et se réjouissent déjà à l'idée de se retrouver l'an prochain pour les jeux. Vous trouverez ici une galerie de photos.