Plus que 333 jours avant le début...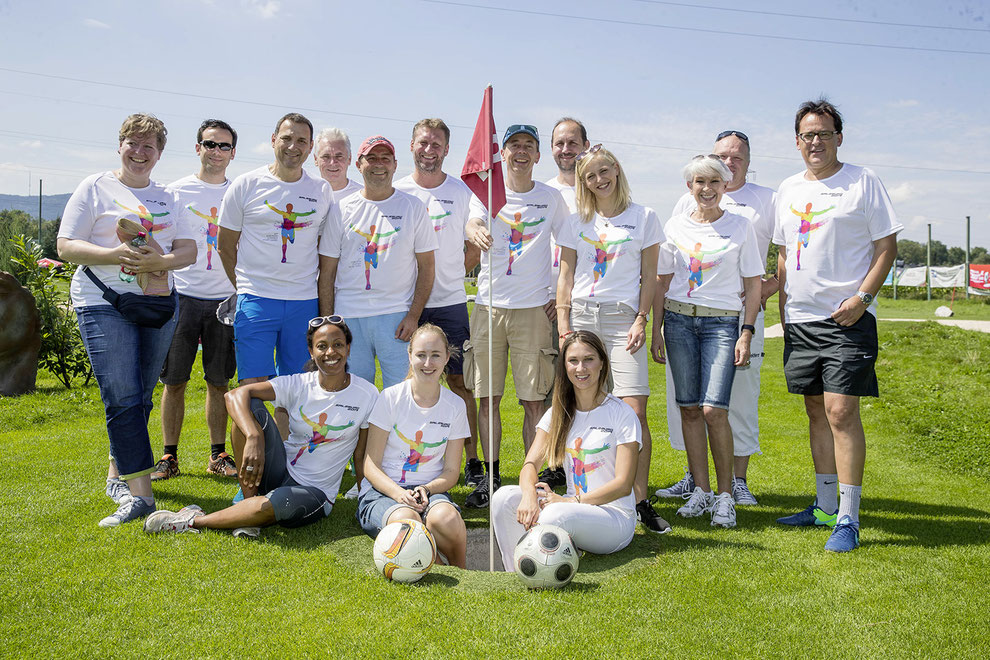 Exakt 333 Tage vor dem Beginn der Europäischen Betriebssportspiele 2019 in Salzburg testete das Organisationsteam mit Freunden und Partnern die Fußballgolf-Anlage in Wals. Bei Temperaturen von mehr als 30 Grad kämpften zwanzig Teilnehmer um den Tagessieg. Der Spaß kam trotzdem nicht zu kurz und spätestens beim gemeinsamen Abendessen kamen auch die "Verlierer" auf ihre Kosten. Das Fazit aller Teilnehmer: ein lustiger Nachmittag, eine tolle Anlage und ein Sport auch für nicht ganz so Trainierte.

Exactly 333 days before the start of the European Company Sport Games 2019 in Salzburg, the organisation team visited Wals with friends and partners to test the soccergolf course there. At temperatures of over 30°C, 20 participants fought for the victory. At the end of the day, both "winners" and "losers" enjoyed a delicious dinner together. All participants agreed: it was a fun afternoon, an excellent venue and a sport that can also be enjoyed by those who are not so fit.

A exactement 333 jours de l'édition 2019 d'ESCG à Salzbourg, l'heure est aux tests des infrastructures de footgolf pour l'équipe chargée de l'organisation avec les amis et partenaires. À des températures de plus de 30 degrés, vingt participants se sont affrontés pour la victoire. Le plaisir n'était toutefois pas trop court et les « perdants » ont aussi été mis à l'honneur lors du dîner. Le bilan de tous les participants : une bonne après-midi, une très belle infrastructure et un sport aussi pour les novices.