Pétanque at the foot of Untersberg mountain
La pétanque au pied de l'Untersberg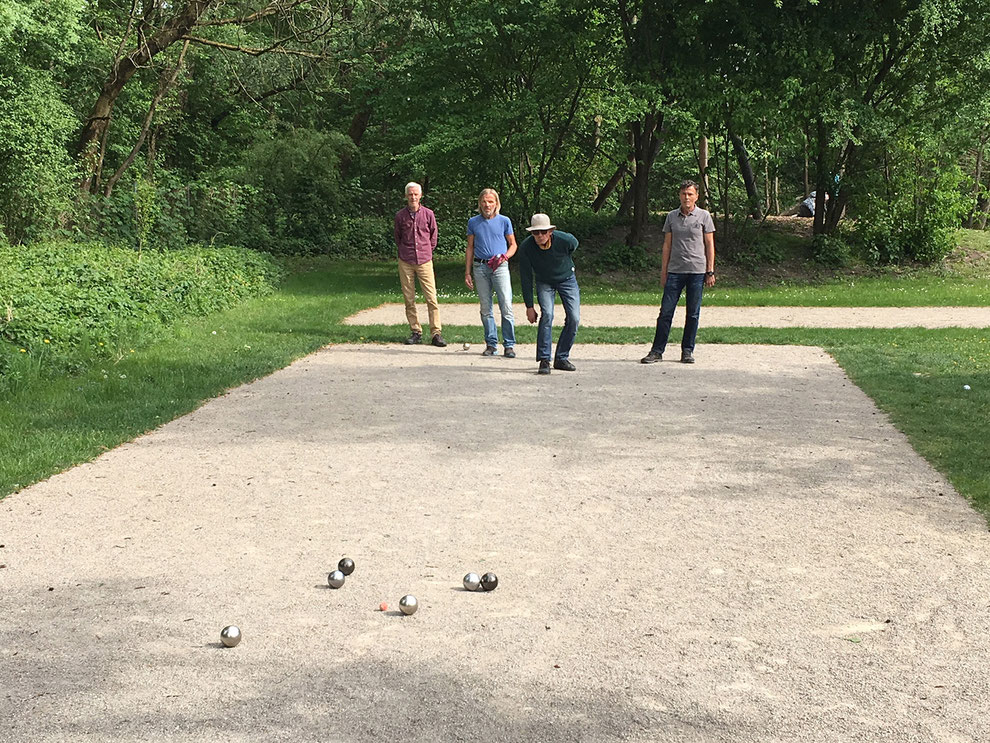 Dass bei unseren Spielen 2019 auch Petanque im Angebot sein wird, steht schon länger fest. Nun haben wir auch einen geeigneten Platz dafür gefunden: Das Spiel mit den glänzenden Kugeln wird in Grödig am Fuße des Untersbergs über die Bühne gehen. "Wir mieten dafür eine Fläche im Ortsteil St. Leonhard an. Dort finden immer wieder Zeltfeste statt und ist auch eine perfekte gastronomische Infrastruktur vorhanden", so OK-Chef Klaus Höftberger. Damit können die Teilnehmer auch tagsüber gut mit Speisen und Getränken versorgt werden.
Organisiert wird der Wettbewerb mit Unterstützung von Josef Parzer, der selber passionierter Petanque-Spieler ist. "In Österreich hat dieser Sport noch keine große Tradition. Aber er ist im Vormarsch und es finden immer wieder kleinere und größere Turniere statt", so Parzer, dessen Stammverein am Salzachsee in Salzburg beheimatet ist.
A while back we confirmed pétanque as one of our new disciplines for 2019. Now we have also found a suitable venue for it: The game with the shiny boules will be played in Grödig at the foot of Untersberg mountain. "We will rent a site in the village of St. Leonhard that is often used for village fairs and also has a perfect catering infrastructure," says Managing Director Klaus Höftberger. This means that the participants will be well provided for with meals and drinks during the day.
The competition is organised with the support of Josef Parzer, himself an avid pétanque player. "Although this sport hasn't caught on yet in a big way in Austria, it is gaining ground, and small and large tournaments take place every now and again," says Parzer, whose home club is located on Lake Salzach in Salzburg.

La pétanque fera aussi partie intégrante de nos jeux en 2019 et ce n'est une surprise pour personne. Et nous avons trouvé l'endroit idéal pour cette activité : le sport avec ses boules brillantes sera pratiqué à Grödig au pied de l'Untersberg. « Pour ce faire, nous louons une surface dédiée dans le village de St. Leonhard. Un grand nombre de manifestations sont toujours organisées sur place et l'infrastructure gastronomique est parfaite », explique le chef OK, Klaus Höftberger. Tout au long de la journée, les participants peuvent profiter de bons petits plats et boissons.
La compétition est organisée par Josef Parzer, lui-même passionné de pétanque. « Ce sport n'a pas de longue tradition en Autriche. Mais il gagne en popularité et il y a toujours plus de petits et grands tournois organisés », ajouter Parzer dont l'équipe est basée au niveau du lac de Salzach dans la région de Salzbourg.