Top-quality sports facilities
Centres sportifs de grande qualité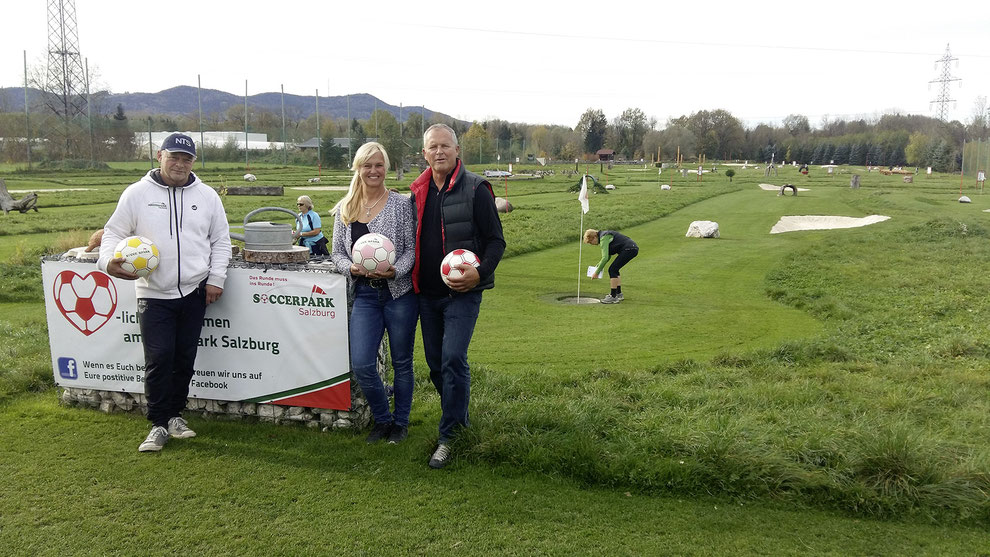 Die Vorbereitung auf unsere Spiele laufen nach Plan. Aktuell geht es um die Fixierung der Sportstätten für die Wettbewerbe. Neben Anlagen von Vereinen und Sportverbänden sind wir auch auf etliche Hallen von Gemeinden und Schulen angewiesen. Hier erfolgt eine enge Abstimmung mit den zuständigen Stellen, so auch mit der Landessportorganisation und dem Sportreferat der Stadt Salzburg.
Reinhard Sitzler und Lydia Stieger aus unserem Team besichtigten kürzlich gemeinsam mit den Verantwortlichen einige Hallen in verschiedenen Teilen von Salzburg. Auf dem Programm standen im Süden der Stadt Schulturnhallen im Nonntal, das Sportzentrum Mitte und die Sporthalle Alpenstraße. Im Norden führte die Tour zur neuen Sporthalle in Salzburg Liefering und zur Kegelanlage des ASV in Itzling.

The preparations for the Games are going according to plan. At the moment the key issue is confirming the sports facilities for the competitions. In addition to facilities belonging to associations and sports clubs, we have been granted the use of various community and school halls. We are in close coordination with the relevant locations, as well as with the State Sports Organisation and the Sports Department of the city of Salzburg.
Our team members Reinhard Sitzler and Lydia Stieger, together with the responsible people, recently inspected facilities in various parts of Salzburg. These included school sports halls in Nonntal in the south of the city, the Sportzentrum Mitte and the Alpenstrasse sports hall. In the north their tour took them to the new sports hall in Salzburg Liefering and the ASV bowling alley in Itzling.

La préparation à nos Jeux suit son cours selon le planning. Actuellement, on s'affaire à la mise en place des centres sportifs pour les compétitions. Outre les infrastructures d'associations ou de fédérations sportives, nous dépendons également d'un certain nombre de salles de sport rattachées à des communes ou des écoles. Dans ce domaine, une coordination étroite s'engage avec les services responsables, de même qu'avec l'organisation du Land sur les questions de sport et le bureau des sports de la ville de Salzbourg.
Reinhard Sitzler et Lydia Stieger, tous deux membres de notre équipe, ont récemment visité quelques salles de sport dans différents quartiers de Salzbourg en compagnie des personnes responsables. Au programme figuraient des gymnases scolaires de Nonntal, dans le sud de la ville, le centre sportif « Sportzentrum Mitte » et la salle de sport « Alpenstraße ». Au nord, la visite s'est poursuivie dans la nouvelle salle de sport de Salzbourg Liefering et dans la salle de jeu de quilles de l'ASV – l'association de sport amateur – à Itzling.